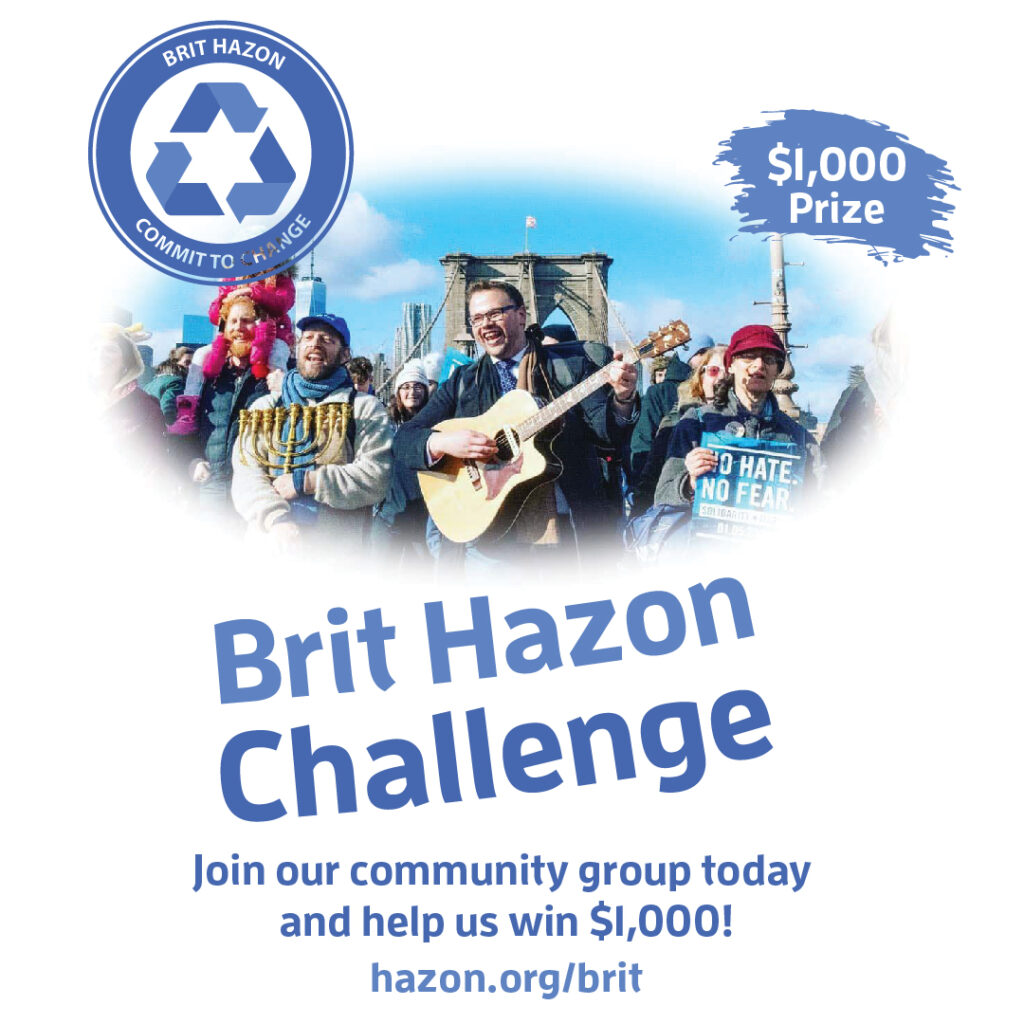 From Ken Dunn, Social Action Co-chair: Help us win $1,000 toward a sustainability project with The Brit Challenge! As a Seal of Sustainability site, we support our community's dedication to green practices.
The Brit Hazon is a personal commitment to change for the planet. Each person who signs up brings us one point closer to the $1,000 grand prize.
Signing up is easy!
Visit Hazon.org/brit and select from 1 of 6 guided paths or lead yourself through the Brit Hazon. Make sure you select Beth Israel – The West Temple as your community group. And if you join their Facebook Group, too, we get a bonus point!
Anyone can sign up with our community group, so please share this with your friends & family!