News You Can Use
Casino Night!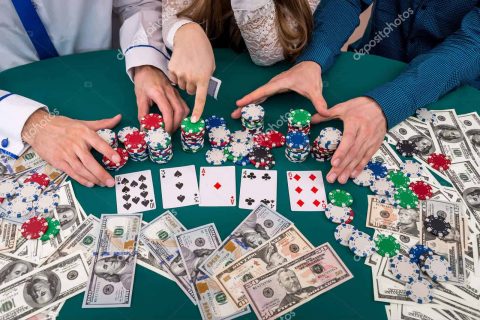 BI-TWT's Casino Night Fundraiser
Casino Night, February 22, 2020 from 6:30-10:00 p.m.BI-TWT's new fundraiser for the General Fund. This is a great event to invite friends, families, and neighbors. Lots of fun… Over 30 different raffle prizes – from membership at the Maltz Museum, to tickets to the Beck Center, and many, many more. PLEASE purchase your tickets sooner rather than later. Thank you,Casino Night Committee Tickets, $45.00 each, can be purchased on line at https://bitwtcasinonight2020.eventbrite.com,Venmo@BITWT, or through the temple office (216-941-8882). Sponsorships are also available by contacting Evan Fleisher at Evanfleisher@gmail.com
Rabbinic insights into the timing of our Casino Night Fundraiser
Our Casino Night Fundraiser will take place on the evening after Shabbat Shekalim… So what exactly does this mean? Shekalim is the plural of the Hebrew word shekel, the currency used by the ancient Israelites as well as the currency of modern day Israel. In biblical times, every male Israelite, age 20 years and older, had to contribute a half-shekel annually to the maintenance of the Temple in Jerusalem. This is parallel to our modern day concept of maintaining our house of worship with dues. This practice comes from Exodus 30:14-16: "Everyone who is entered in the records, from the age of twenty years up, shall give Adonai's offering…" The half-shekel was to be paid before the month of Nisan — the month of Passover, so that all the upkeep and day to day temple expenses could be ready in time for the big pilgrimage to the Temple for Passover. The Mishna, codified around 200 C.E. also speaks about this practice. It says: "On the first day of Adar they give warning of the Shekel dues. On the 15th thereof, they read the Megilla (meaning the scroll of Esther) in walled cities; and repair the paths and roads and pools of water." (Shekalim 1:1) The paths and roads needed to be repaired after the winter rains in readiness for the Passover pilgrimage to Jerusalem, and the pools of water, or mikvahs, needed to be equipped in a fashion that would make them kosher, or valid. So again, even though the dues technically needed to be paid by the first of Nisan, the announcement began the month before. Temple dues is our way of supporting the financial health of our congregation… AND our Casino Night Fundraiser is our (much needed) additional way of supporting the financial health of our congregation. Everyone is encouraged to "shekel-up" – even if you cannot attend, please consider purchasing tickets or sending in a donation to help support our Beth Israel – The West Temple.