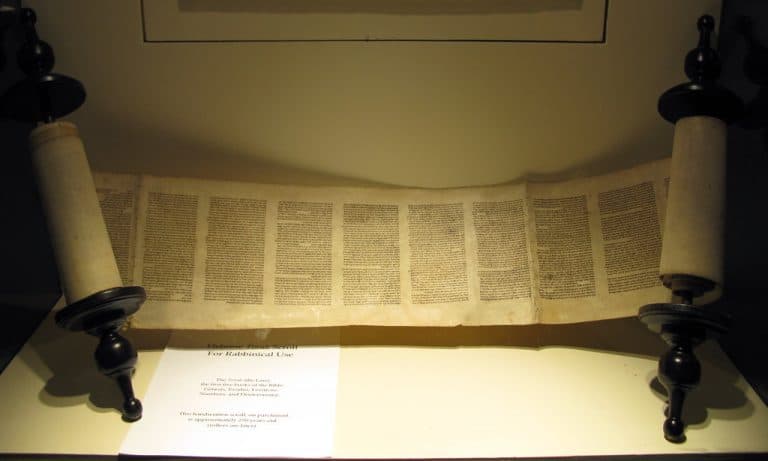 As the Torah Turns
Rabbi Lader's Weekly D'var Torah
Balak – Num. 22:2-25:9 (Jun. 25/26)
I spent this past Tuesday in Washington. D.C. on Capitol Hill. Well, I should say I was part of an Ohio/Michigan delegation and zoomed in for meetings with Ohio and Michigan Senators and Representatives to advocate for passing legislation on behalf of the Rohingya and Burmese people, as well as permanently repealing the Global Gag Rule. Five meetings in five and a half hours; thanking our congress men and women for their past support and hoping for their continuing support of these important pieces of legislation.* I am not politically savvy; truthfully, I'm rather an idealist, as many of you know. I see the news, I find out the details; I attend leadership seminars where I learn from people who are working "on the ground" trying to make due with little financial support, minimal health resources, and maximal political persecution… and I wonder how long it will take for people to understand that human rights are for all people, not just people with power. If we remain blind to realities, does it mean they do not exist? When the unknown becomes known, can we have the courage to confront what we'd rather keep invisible? In his d'var Torah this week, Rabbi Jesse Paikin asks: What makes the unseen seen? What makes the unknown known? And what do we do once we know and see?
These are questions that Parshat Balak throws quite literally in our face. In one of the most vivid scenes in the Torah, the magician Bilaam – dispatched by an enemy king on a nefarious mission to curse the Children of Israel – comes face-to-face with a messenger of God. Famously, Bilaam – due to ignorance or wilful blindness – could not see the messenger with his own eyes; only his donkey could. It ultimately takes an act of God to open Bilaam's eyes:

Then the ETERNAL opened Bilaam's eyes, and he saw the angel of the ETERNAL standing in the road with his sword drawn. So he bowed low and fell facedown. (Numbers 22:31)

Much rabbinic commentary focuses on Bilaam's ignorance and the symbolism of the donkey as the one who could sense God's presence. But for a moment, I want to extend Bilaam some empathy. We can understand that it's hard to see the things we'd rather not. We can even have compassion for the depths of strength it takes to confront our moral responsibility for those things we'd rather remain buried – it literally takes the power of God to open Bilaam's eyes. But then there's a shift. Once Bilaam's eyes are open, he accepts responsibility. He confronts the truth and moves for reconciliation: "I erred because I did not know that you were standing in my way," (Numbers 22:34) he confesses to God. He moves from a program of cursing to one of blessing. Rashi's commentary makes the upshot of this shift to responsibility abundantly clear: In observing that Bilaam – a non-Israelite foreigner – benefits from God's direct intervention, he asks a frankly astonishing question: "Why does the Shechinah (God's Presence) rest upon so wicked a person?" (Rashi on Numbers 22:5)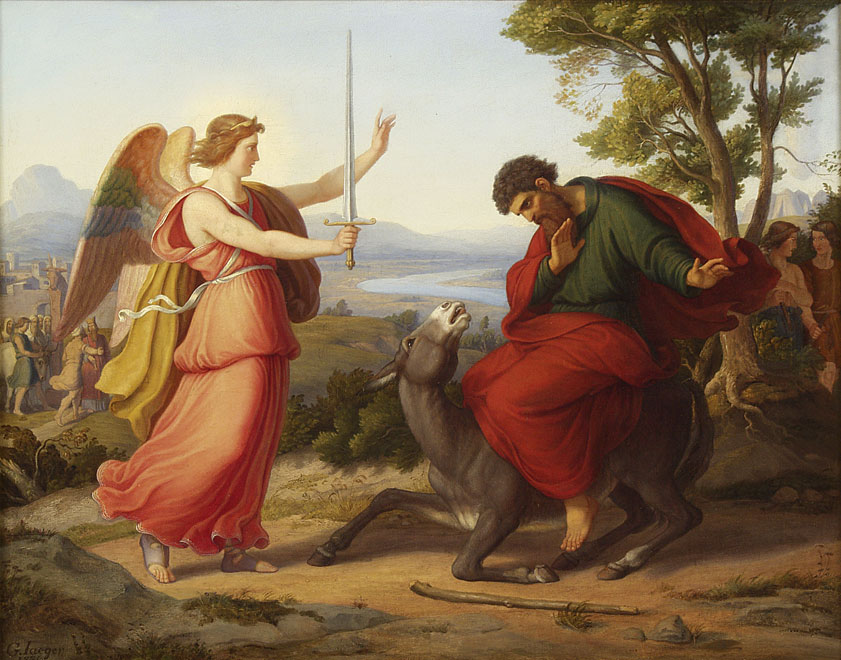 His answer: so that nobody anywhere might ever use the excuse: "If only I had known, I would have changed for the better." When the unknown becomes known, can we have the courage to confront what we'd rather keep invisible? This moment in Torah provides an unambiguous example of how, once our eyes are open to the truth, it cannot be ignored. All the more so, it must be acted upon.
I went to Washington, DC this week because the importance of human rights is key to my Jewish values. I think this is underscored in one of our important rabbinic teachings: If I am not for myself, who will be for me?If I am only for myself, what am I?And… if not now, when?(Pirke Avot 1:14) Rabbi Hillel, the author of this text, knew how we must take care of ourselves; this goes for each of us personally, and our community, and our country. Certainly, we have to make sure that our needs are met so that we can be the best that we can be. But, what do we become when we think only about ourselves? By using the word "what" – Rabbi Hillel teaches us that we become less than human. When we turn our backs on the human rights of others, we lose part of our own humanity. And if not now? The urgency of now cannot be put off for tomorrow. We simply cannot turn our backs on the persecution of the Rohingya and other peoples of Burma; nor can we turn our backs on the importance of supporting proper health care, empowerment, and human rights around the world. I went to Washington, DC this week because the urgency of now impels me to help make this world the best that it can be. When the unknown becomes known, we must find the courage to confront what we'd rather keep invisible. * We were part of a larger contingent of clergy and staff and leadership of the American Jewish World Service. 37 advocates visited 51 congressional offices representing 20 different states, 29 senators, 22 representatives, 47 Democrats, and 4 Republicans.
From Previous Weeks