Chai There!
Education Updates from Debbie Chessin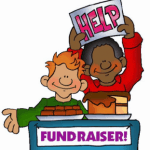 Dear Beth Israel-The West Temple Religious School Families,
We hope you and your children are having an engaging, productive year in religious school so far. It is exciting, week after week, to see the students coming into the temple all smiles, ready to connect with their Jewish friends and further engage in Jewish learning and living. It gives our teachers, staff and education committee encouragement to continue providing exciting programming and broad learning in Hebrew and Judaics for all our grade levels.
Providing a comprehensive Jewish education takes strategic planning in curriculum development, and it also requires financial resources. The education committee works very hard to offer outstanding Jewish curriculum while maintaining cost effectiveness. The religious school is mostly funded through tuition from our student enrollment. This current school year, there was no increase in tuition. Any programming we offer beyond our tuition funding is usually supported through grants from the Cleveland Jewish Education Center. Also, at the present time, we do not rely on the Temple's general fund money to support our needs. This is a very good thing. Our hope is to continue to stay self-supported in order to alleviate any pressure on the already stressed Temple general fund.
To sustain financial security of the religious school, the education committee agreed to engage our religious school families in a small fundraiser.
It is simple and easy.  All the fundraiser asks is each religious school family make a monetary donation of Chai, $18. It is as simple as that! No buying or selling products. No time commitment. Just a simple, one-time donation of Chai, $18.  A donation of Chai, $18 per family, would not only further secure our financial independence, it would also help offset the cost of programming we are planning for Winter University in January.
We are running the fundraiser in the month of December through Hanukkah.  Our goal is 100% participation from every religious school family. Please consider your involvement. We also encourage you to involve your extended family too. Many grandparents, aunts and uncles love supporting what their students do. A donation of Chai, $18 from them as well would further strengthen the religious school financially.
We appreciate all you do for the religious school already! Our teachers are volunteers and we have many parents who volunteer as well. We couldn't do any of this without you! Please help us in this way to allow our religious school to be financially sustainable.
~ The Education Committee, Beth Israel-The West Temple
Previous Post
THIS Saturday, December 7- Kinder Krafts and Kooking- 3-4:30 pm-"Baking Chanukah Cookies and Pizza Party" at Young Chefs Academy in Strongsville. This program is free to all families with children in PS-Grade 2. Please RSVP to Debbie Chessin at bitwteducator@gmail.com.   
NO HEAT – NO RELIGIOUS SCHOOL THIS Sunday, December 8th Monday, December 9th – Hebrew School – 6:30 pm Monday, December 9th – 6:30 pm – Zikaron Ba'Salon – Conversation with Second Generation Holocaust Survivor Josh Kramer will share his grandparents' story with HS students and their parents at Beth Israel-The West Temple  NEXT Sunday, December 15- Religious School, Pre- Chanukah Assembly and… Lifelong Learning with Judge Francine Goldberg 9:45-10:30-Period One
 10:30-11:30 – Lifelong Learning – Conversation with Judge Francine Goldbergas she shares her insights on our justice system – its challenges and benefits – and how her Jewish values inform her work       
10:40-11:30- Period Two11:30-12:15 All School Pre-Chanukah Assembly and Class Presentations- Parents are invited to attend, and this will be followed by a special Chanukah treat in Ratner Hall  Monday, December 16- Hebrew- 6:30 pm