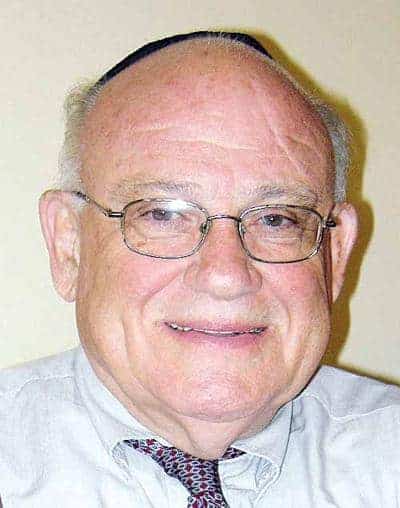 Born and bred in Cleveland, Rabbi Lettofsky was educated at Brandeis University, the Hebrew University in Jerusalem, the Jewish Theological Seminary of America, and Yale University. He is currently serving Beth Israel — The West Temple as its rabbi emeritus. He was associate professor at the Siegal College of Judaic Studies and at Case Western Reserve University for several years, and he has taught in the Religion Department at John Carroll University. He also serves as part-time chaplain at Hillcrest Hospital on behalf of the Jewish Community Federation.
Throughout most of his professional career, Rabbi Lettofsky worked for Hillel, the Jewish campus ministry – for ten years as the director of Hillel at the University of Wisconsin-Madison and for thirteen years as the regional director of Hillel in Northeastern Ohio. He started his career as visiting professor at the Seminario Rabinico Latinoamericano in Buenos Aires, Argentina, and then taught for three years in the Department of Religious Studies at the University of Virginia.
In recent years, Rabbi Lettofsky has been a member of a small committee of the Rabbinical Assembly that is preparing a new High Holy Day prayerbook for the Conservative movement.
In the early 1990s, Rabbi Lettofsky was one of twelve rabbis who served on the Commision on Human Sexuality of the Rabbinical Assembly. That commission issued a Rabbinic Letter on Intimate Relations, entitled "This Is My beloved, This is My Friend."
Rabbi Lettofsky has been married to Jean Loeb Lettofsky for 42 years and is the father of three and the grandfather of five.