It is my pleasure to welcome you to Beth Israel – The West Temple.
Ours is a warm, welcoming, and inclusive congregation. As the only synagogue serving the west side of Cleveland, we are truly a center of Jewish life, with worship services, learning, and programming for all ages. We seek to provide a comfortable and safe place to participate in both the cycle of the Jewish year, and the holidays of your Jewish life.
From babies to bubbes, we offer programming that brings joy to being Jewish, deepening and supporting spiritual growth and understanding. We actively practice tikkun olam – repair of the world – through a variety of community opportunities coordinated with our Social Action Committee. Our weekly Shabbat services offer opportunities for tefillah – prayer in a creative and family-friendly environment. Weekly Torah study encourages us to see the "seventy faces of Torah" and to share our experiences and insights in the process. Our Religious School and Adult Education programming engages one and all in energetic and exciting ways.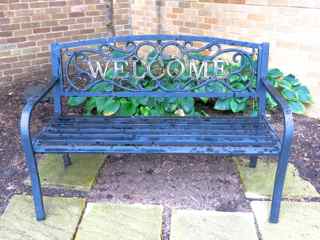 The following prayer*, written by poet and Rabbi Sydney Greenberg, embodies the spirit in which our community seeks to live:
May the door of this synagogue be wide enough
to receive all who hunger for love, all who are lonely for friendship.
May it welcome all who have cares to unburden,
thanks to express, hopes to nurture.

May the door of this synagogue be narrow enough
to shut out pettiness and pride, envy and enmity.
May its threshold be no stumbling block
to young or straying feet.
May it be too high to admit complacency,
selfishness and harshness.
May this synagogue be, for all who enter,
the doorway to a richer and more meaningful life.
Come join us, and let's grow together!
Sincerely,
Rabbi Enid Lader
*From Mishkan T'filah: A Reform Siddur. New York: CCAR Press, 2007
Please note: If you are new to our congregation and planning to come to services for the first time, please call our temple office ahead of time:  216-407-1306