Join Us for #CommonGroundCle 2021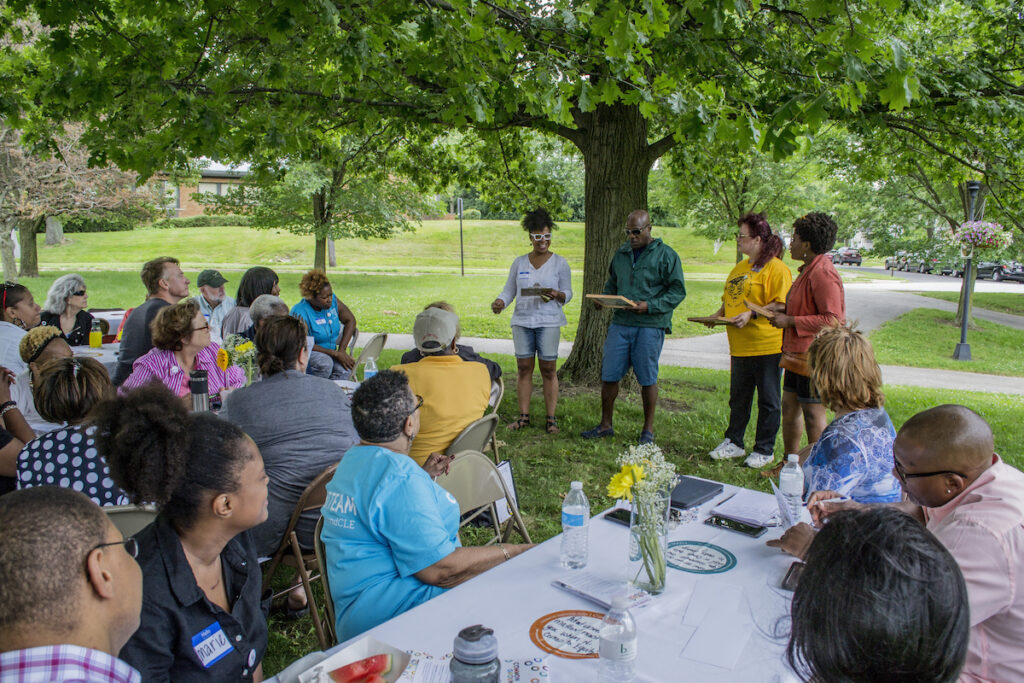 Now celebrating its fifth anniversary, Common Ground challenges individuals, organizations and community leaders to build, join and share conversations across our region each summer.
Traditionally held on one day, this year's anniversary event will expand to two weeks of community conversations from July 16-30. All Common Ground conversations have the same goal: to create spaces where meaningful connections are made and purposeful actions begin. This year, we invite the community to gather around our fifth anniversary theme: Growing Common Ground: People, Place, Shared Power. All Common Ground events are free to attend.
THIS Sunday, July 25
10 a.m. – Plastic Surgery: Cutting Plastic Out of Your Life
Beachwood Community Center 25325 Fairmount Blvd. Beachwood, OH 44122
Cathi Lehn, Sustainable Cleveland Manager with the City of Cleveland Office of Sustainability, and the Plastic Reduction Working Group will serve as your hosts during this interactive conversation focusing on alternatives to plastic packaging. A brief overview of the issue of plastic pollution will be followed by a conversation on new and exciting packaging alternatives. Participants will have an opportunity to imagine and design alternatives for packaging for common household items. The workshop will conclude with ideas for action and a tour of Ron Shelton's HAF Connects: sustainable art of plastics art exhibit.
2 p.m. – What is Critical Race Theory?
1876 S GREEN RD, South Euclid, OH 44121
Learning and understanding all history creates common ground. Critical Race Theory (CRT) is about people, place, and shared power. Join us for a safe and thoughtful conversation about CRT.
4:30 p.m. – Muslim and Jewish Women talking Common Ground
Edwins Restaurant Patio 13101 Shaker Square Shaker Hts., OH 44120
Join a first-of-a- kind Muslim – Jewish group of women to celebrate the 5th year of Common Ground. This year's theme is "People, Place, Shared Power." It will be used as an invitation to ask questions and share opinions around: "How can we strengthen the connections between us to build our community?" We will get to know each other, engage in a facilitated discussion, use metaphoric cards, and other treats that will give meaning to our shared time together. This is a safe space that will allow us to hold a friendly, challenging, and authentic conversation.
Best regards,
Ken Dunn, Co-Chair
Social Action committee