Rabbi - Rachel Brown
Rabbi Rachel Brown is an adventurer whose route to becoming a rabbi has included attaining a degree in architecture, apprenticing as a carpenter and woodworker, and traveling the Pacific Northwest by bicycle.
READ MORE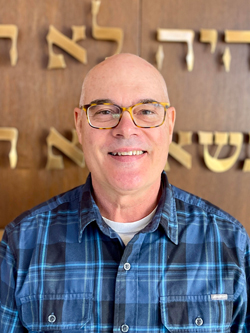 President - Walter Wright
Walter Wright is a consultant who supports organizations and individuals with leadership, strategy, and creative problem-solving. Past and current clients include the Cleveland Print Room, the Cleveland Foundation, the Democracy Collaborative, Grants Plus, and the Community Building Partnership of Canton, Ohio.
READ MORE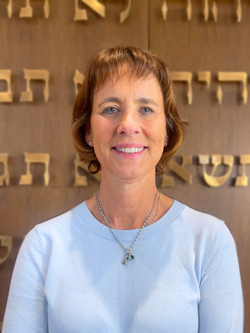 Treasurer - Robin Kaufman
I am Robin Kaufman and I have been the treasurer of BITWT for 13 years. I have been a member of our synagogue for 32 years.
I live in Westlake and when I'm not volunteering for the temple, I run Aztec Steel – a family-owned Steel company in Elyria. 
READ MORE
Educator - Debbie Chessin
Debbie Chessin brings over a decade of secular and religious school teaching experience to Beth Israel-The West Temple. She has served as the Education Director at our congregation for more than eight years. In addition to her work in Jewish and Hebrew Studies at Tel Aviv University, she has degrees in Law and Sociology. She oversees the religious school program of Beth Israel-The West Temple, and teaches some classes, while also planning and implementing education programming for the entire congregation.
READ MORE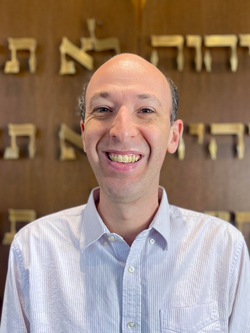 IT/Security - Justin Morse
Justin Morse grew up at Temple Beth Israel. He started with Consecration and continued to Bat Mitzvah and Confirmation right on Triskett Road. He is happy to be able to give back to our center for Jewish Life on the west side.
READ MORE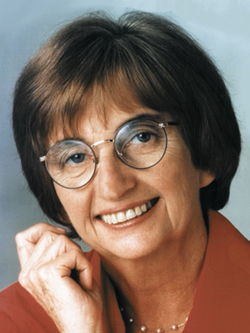 Lifelong Learning Chair - Dr. Sylvia Rimm
Dr. Sylvia Rimm is a psychologist, the director of Family Achievement Clinic in Cleveland, Ohio, and a clinical professor at Case Western Reserve School of Medicine.
Dr. Rimm's books "Why Bright Kids Get Poor Grades" and "How to Parent So Children Will Learn" were both 2008 National Best Books award winners from USA Book News. Dr. Rimm has authored many books, including "Keys to Parenting the Gifted Child," "Raising Preschoolers", "See Jane Win®"," "Jane Wins Again," and "See Jane Win for Girls."
READ MORE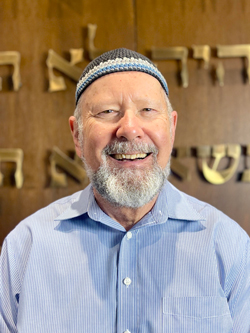 Chairman of Ritual Committee - Luis Fernandez
Chairman of the Ritual Committee and helps conduct Shabbat services. He is also a member of the Live Broadcast Team. He joined BI-TWT in 2003 and has served three terms as President. He is an Emeritus Professor of Economics at Oberlin College, where his specialties were statistical methods and game theory. He relaxes by playing piano, tennis, skiing, and traveling.
Rabbi Emerita - Enid C. Lader
When Rabbi Enid Lader assumed her position as rabbi of Beth Israel – The West Temple on August 1, 2012, she was already a longstanding member and leader of our congregation. Prior to taking that role, she served as the spiritual leader and rabbi for Knesseth Israel Temple in Wooster, Ohio, for ten years. During that time, she studied at the Academy of Jewish Religion in New York and was ordained on May 13, 2010. Rabbi Enid, as she is affectionately known, began her career in Jewish education at Beth Israel, where she served as volunteer principal of the Religious School and then, after her completion of the Cleveland Fellows Program in 1994, held the community-funded position of Director of Congregational and Family Education at Beth Israel – The West Temple.
READ MORE