News You Can Use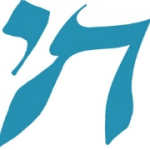 Beth Israel – The West Temple was recently awarded a mini-grant in the amount of $5,000 from the Gilbert and Eleanor Kraus Initiative for Immigrant and Refugee Justice at the Religious Action Center. This mini-grant will amplify the efforts our members have been dedicating to advocating for and with Cleveland's immigrant and refugee communities. With this grant, the Beth Israel high school class and social action committee plans to partner with local immigrant serving organizations to get resources to families in need and to advocate for policies that welcome refugees and immigrants into our community. If you are interested in being part of a congregational team to plan activities related to this grant, please email Judy Wright, Social Action Chair, at wrightww@gmail.com to get involved.
Please join us on Sunday, November 17th at 10:00 am for a discussion with John Pinter, a Chartered Life Underwriter and Chartered Financial Consultant in Westlake. We will be talking about establishing the Beth Israel Legacy Society, the purpose of which will be setting up an endowment for our temple operations. John will explain the options available and the simplicity in setting up an account. I respectfully urge your attendance as we take the necessary steps to close a gap in our financial structure. Thank you. Peter SackettPresident, Board of Trustees

Pathways through the Prophets with Rabbi Lader meets on Sunday mornings – 9:45-10:45 a.m.Join us as we begin the books of Samuel… Hannah's prayer… The Israelites cry: "We want a king!"…David and Goliath… King David and Bathsheba…Unstable kings… Palace intrigue…

Join us as we celebrate temple membership…New Member Shabbat – NEXT Saturday, November 16th – 11:00 a.m.Come join Rabbi Lader and friends for a special Shabbat morning serviceformally welcoming all New Members who joined in the last year. Services will be followed by a delicious Kiddush luncheon provided by the membership committee to welcome new members and to acknowledge those who have been members for 20 years or more. Old or new…Young or Old or in between…. Come join us…Please RSVP to the temple office 216-941-8882 or bethisrael@nls.net Shabbat is always nicer with a full crowd.